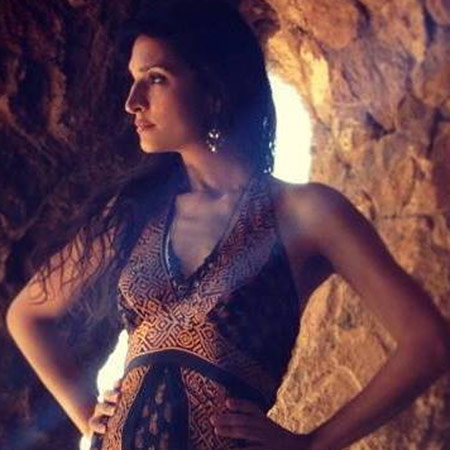 Born in Iran and based between Paris and San Francisco, Sahar Dehghan has performed over 450 shows internationally and has directed 17 of them. Created at the CERN with a scientist her latest work she directed « WHIRL Quantum Dance » which also included Shahrokh Moshkin Ghalam was recognized as pioneer work connecting dance, physics, digital arts and persian poetry. She is now directing the second part : « WAVE Gravitational Dance »
She has partnered with and learned from Shahrokh Moshkin Ghalam since 2007.
She was renowned French director Macha Makeieff's lead dancer and lead actress in 2013 and 2014.
Lead dancer at the Asian Olympic Games for Rimsky Korsakov's ballet "Scheherazade" at the Opera of Guanzhou
Dancer soloist in the french opera "Cleopatra" directed by Lawrence Foster.
She was the first woman to dare to perform Sama inspired by Sufi whirling in a freely expressed artistic interpretation in the festival of Konya in 2007 for RUMI's 800 anniversary with Shahram Nazeri.
Sahar has lived in India and studied Kathak Indian Classical dance and theatre drama with Pandit Chitresh Das between San Francisco and India for 8 years.
Her best dance masters who trained her in musicality and dance interpretation, besides Moshkin Ghalam and Das were the musicians she worked with and learned from like violinist Hyun Su Shin, opera diva Béatrice Uria Monzon, Grammy awarded Juan Carmona, Abbos Kossimov, Shahram Nazeri, Madjid Khaladj and many many more to thank.
CURRENT PROJECTS:
Duo show with the famous jazz maestro ANDRE MANOUKIAN this June and August 2023 in France, also with singer Aida Nosrat
July 20th to 23rd, 2023, TIRGAN Festival
August 2023
artistic residency concept project Tango Solo, soloist dancer with Tango musicians.
2023-2024
from this September 2023, she will be the soloist dancer of BARTABAS at the ZINGARO Theater for a hundred dates in Paris for their new show on Women and Freedom…surprise surprise;)