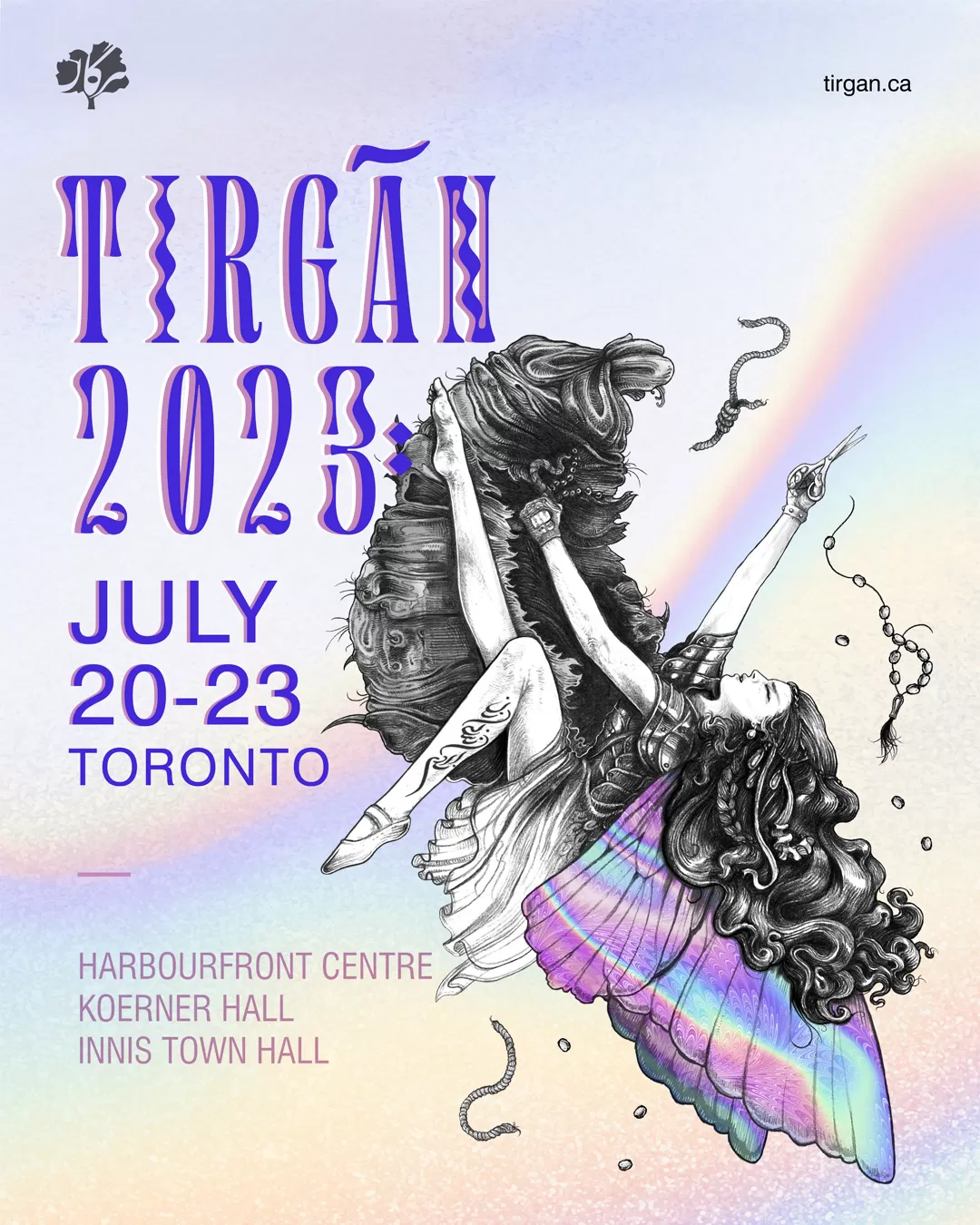 We are delighted to announce that the Tirgan Summer Festival is coming back to Toronto after a long hiatus! Mark July 20-23 on your calendars as we host an exciting lineup of programs across multiple artistic disciplines including music, dance, film, theatre, fine arts and more. It will also feature a variety of exciting kids programs, a taste of Iran experience, and an artisan market.
As we come together to celebrate this cultural occasion, we embrace the essence of
"Rebirth" that is ingrained in Iranian traditions. The notion of rebirth is witnessed in the inner resilience of the Iranian people and their desire for progress and revival.
Tirgan Festival will take place at Harbourfront Centre, Koerner Hall and Innis Town Hall. Please visit our website and social media channels regularly as we will provide you with further updates and details regarding Tirgan 2023 programs shortly.
We look forward to seeing you at the Tirgan Festival!
با خرسندی به اطلاع شما دوستان گرامی می‌رسانیم که پس از مدتی طولانی جشنواره‌ی تابستانی تیرگان به تورنتو باز می‌گردد! تاریخ ۲۰ تا ۲۳ جولای را به یاد داشته باشید، چرا که برنامه‌های بسیار جذابی در رشته‌های گوناگون هنری از جمله موسیقی، رقص، فیلم، تئاتر و هنرهای تجسمی را برگزار خواهیم کرد. همچنین جشنواره‌ی تیرگان شامل برنامه‌‌های گوناگون و هیجان‌انگیزی برای کودکان و نوجوانان، بازارچه و غذاهای متنوع، نیز خواهد بود.
در حالی که برای گرامیداشت این رویداد فرهنگی گرد هم می‌آییم، به موضوع «نوزایی» یا تولد دوباره که ریشه در تاریخ و آیین‌های کهن ایران‌زمین دارد نیز توجه ویژه خواهیم داشت. مفهوم نوزایی در مقاومت و استقامت درونی مردم ایران‌ و خواست آنها برای پیشرفت و احیا، نمود پیدا می‌کند.
جشنواره‌ی تیرگان در «هاربر فرانت سنتر»، «کرنر هال»، و «اینیس تان هال» برگزار خواهد شد. ما به مرور اطلاعات بیشتری در مورد برنامه‌های جشنواره‌ی تابستانی تیرگان ۲۰۲۳ به اشتراک خواهیم گذاشت. برای این منظور لطفا از وب‌سایت و شبکه‌های اجتماعی ما مرتب بازدید کنید.
به امید دیدار شما در جشنواره‌ی تیرگان!
8
Restaurants, and Confectionaries