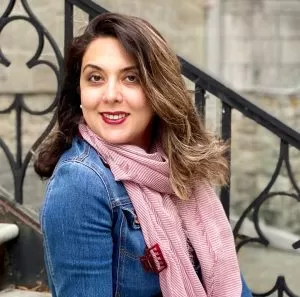 Laleh Rasaee
Calligrapher
Laleh Rasaee is a calligraphy artist, instructor, and Sr. creative lead.
She is a certified Persian calligrapher who graduated from the Persian Association of Calligraphers – Iran in 1996, graduated from the University of Art – Tehran with a master's degree (2007) in visual communication, and a Bachelor of Graphic Design (2005).
She has been teaching calligraphy for 22 years.
She also attended several national and international solo and group exhibitions in Iran, France, and Canada.
Laleh has been conducting the Persian Calligrapher Association of Toronto since 2011.
She is also Cofounder of Chalipa the centre of Art and Culture non-profitable organization with Persian calligraphy, Calligraphy-painting and professional Taar, Se-Taar and Tonbak lessons in Toronto.