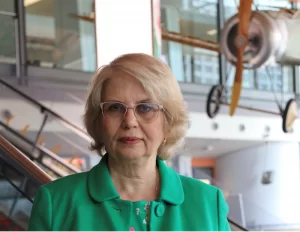 Fariba Bashiri
Scholar, Author
Dr Fariba Bashiri, president of Iranian Women Organization of Ontario (IWOO)
Graduated as a Medical Doctor, Tabriz medical school, worked as a physician and university teacher in Iran.
Certified Advanced course of studies in Homeopathic Medicine, The British Institute of Homeopathy.
Research about alternative medicine and Uremia Lake capacity for health and beauty.
Immigrated Canada at 2011 as a skilled worker with her family.
Now worked with public health and is teaching at Canadian college of naturopathy medicine (CCNM).
Also, she is one of board members and mental health committee director at IWOO.
2016 National Medical Laboratory Week Recognition Award winners and quine Elizabet II Platinum Jubilee award
Published 4 books about women rights, and alternative medicine and international lectures about women rights and health.